Monday, September 28
Typhoon Ondoy (Ketsana) Hits Manila and Luzon Areas
MANILA, Philippines—At least 10 people were reported dead or missing and more than 1,800 were forced to evacuate as tropical storm Ondoy (international codename: Ketsana) lashed the Philippines Saturday, officials said.
President Gloria Macapagal-Arroyo declared a state of calamity in Metro Manila and in 25 Luzon provinces as heavy rains brought by the storm caused the worst flooding seen in the capital in some 20 years.
Close to 2,000 people in different areas in Metro Manila were forced to flee their homes and major thoroughfares were closed to traffic.
A total of 1,806 passengers together with 120 Cargo trucks, 27 Small cars and two passenger buses were stranded in the ports of Batangas, Calapan City, Puerto Real, Tabaco, Pasacao, Virac and Tamban, the National Disaster Coordinating Council (NDCC) said.
A wall, weakened by floodwaters, collapsed in a suburb of Manila, killing a father and child while five children drowned in flooding elsewhere in the city, radio station DZMM said.
Three other people were swept away by a swollen river outside the capital, it said.
Flooding was reported in many districts with waters in some areas reaching as high as the rooftops of one-storey buildings, the civil defense office said.
Power was cut in many parts of the city, partly due to flooding but also as a protective measure in some districts to prevent people attempting to escape the floodwaters from being electrocuted by fallen lines.
Waist-deep floodwaters prompted transport officials to close the busy South Luzon Expressway.
In Marikina City, at least 75 families (373 people) from the village of Malanday were evacuated to the Malanday Elementary School, the National Disaster Coordinating Council reported.

Twenty families or 100 people were brought to the Santolan Elementary School in the village of Santolan, Pasig City while four families (20 people) in the village of Tunasan, Muntinlupa City sought refuge in a covered court.

In San Mateo, Rizal, at least 269 families were reported to be severely affected by rising floodwater in the villages of Banaba and Sta. Ana. But the NDCC report did not say if the affected families have been evacuated.
But he said the flooding in the streets and the large numbers of stalled vehicles were giving rescue units "a hard time" in reaching those affected.
In a radio broadcast, he advised that "if you are on the roof, don't try to leave. Just remain there on the roof and we will do everything to rescue you."
Huge traffic jams clogged the roads in the capital as floodwaters caused many vehicles to stall.
Local officials made appeals on air, asking rescue agencies to send rubber boats to rescue stranded people.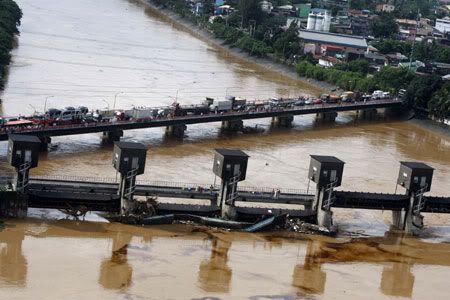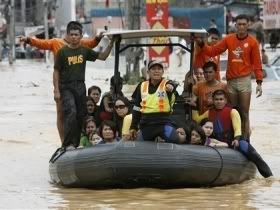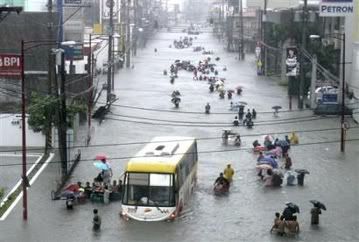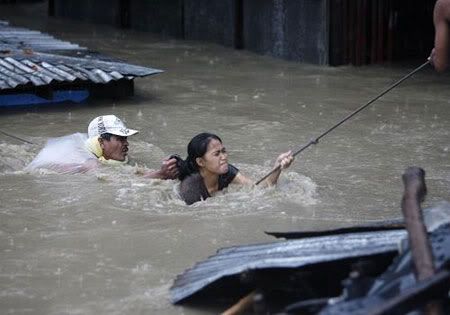 My family and relatives have been victims too but we are very lucky to still have a house and clothes, food and each other. A lot of lives have been lost, lots of homeless families in evacuation centers.
If you can help, we Filipinos will very much appreciate it.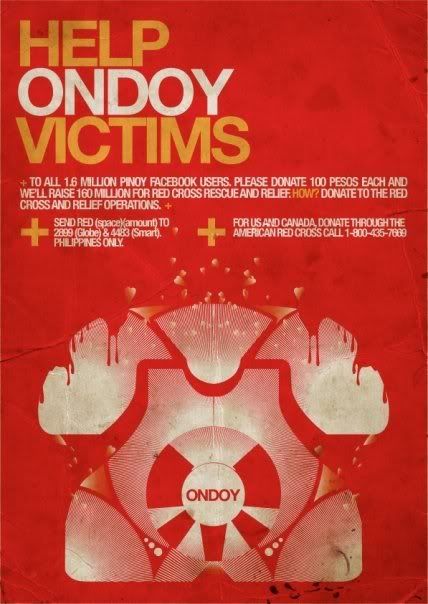 * PAYPAL donations are also accepted please click here for more info.